Analysis of National and Transnational Policies and supports for Culturally Responsive Leadership and Evaluation in Schools.
A systematic review of national and transnational culturally responsive school leadership and evaluation policies, practices and supports is the basis of the preliminary study of the CReLES project.
The analysis tries to identify elements of CReLES in the existing body of literature that connect to the topic of CReLES. The analysis is useful to outline the key indicators, policies, practices and supports for Culturally Responsive Leadership and Evaluation in Schools. These indicators have been used to describe and develop CReLES evaluations in Schools in this project, and they are at disposal of the respective organisations and government Departments of Education. Key stakeholders have been involved in each partner country to outline examples of CReLES methods and consequences of CReLES evaluations.
The results have been published on the journal Policy Futures in Education: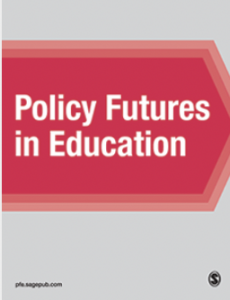 Challenges and opportunities for culturally responsive leadership in schools: Evidence from Four European countries. 
Policy Futures in Education
2021, Vol. 0(0) 1–28
DOI: 10.1177/14782103211040909
journals.sagepub.com/home/pfe
Abstract
Whether voluntary or enforced, increasing patterns of migration have significantly impacted schools by making them linguistically, culturally, religiously and ethnically more diverse than ever before. This increasing diversity requires school leaders to put in place mechanisms to ensure equity of participation for migration background students. Dimmock and Walker (2005) believe that school leaders need to play a vital role in promoting and sustaining an environment that embraces diversity and, by association, contributes to solving the macro problems of society. To accomplish this emerging role, there is a need for 'new approaches to educational leadership in which leaders exhibit culturally responsive organisational practices, behaviours and competencies' (Madhlangobe and Gordon, 2012: p. 177). This is all well and good in theory, but the current and historical context inwhich school leaders operate, together with the training and supports that are provided, influences, to a significant extent, how culturally responsive leadership can operate in practice. This study, which is part of a European Commission Erasmus+ funded project entitled Supporting Culturally Responsive Leadership and Evaluation in Schools (CReLES), examines these assumptions by mapping out the factors and actors that can hinder and facilitate the flourishing of such practices in four European countries, Austria, Ireland, Russia and Spain.
Keywords
culturally responsive leadership, cultural responsivity, multiculturalism, migrant students, policy enactment